Week 1 was to select a 2 page layout (I was inspired by a layout from Memoriesoncloverlane which I found on Pinterest), find our photos & 5 words,
I used The lake, Swimming, Boating, Camping with friends, Campfires.
Week 2's task was to add our "summer" photos to the 2 page layout we chose and start scrappin! We were to make a basic layout, without embellishments and use only papers and photos...no wording yet! Keeping with our "summer" theme, use some colors of summer - yellow, orange, or tan.
I used yellow card stock from Mosaic Moments
which has markings to help you arrange your photos & makes blocking very easy.
Week 3 was to share our story with lots of journaling & words. I used the 5 words from Task 1 for all the things we did over the summer. Because this is a summer get-together we needed to add a sun or at least a circle. I placed a sun under the journaling. The last task was to add some type of summer-y embellishment. I used water drops, noodles, a beach ball & flip flops
Week 4 was to try to add a
t least one of the things that someone had suggested in the comments on our page. Some of the suggestions were to add a little crab or seashells, photo corners or blue matting, word strips on a few photos. I added tiny shells & "Lake Glass" that I found at the lake under the flip flops, word strips on blue card stock on two photos. We were also to add one bracket, optional to use brads or buttons and any other
finishing touches. I used a brad bracket at the top of the journaling box.
These monthly challenges are always fun. It's takes a month to do one layout but to document how they start out and end is so much fun! Hope you have play along some time.
Lou Ann
Supplies used:
Mosaic Moments Sunflower Yellow 12x12 Grid Paper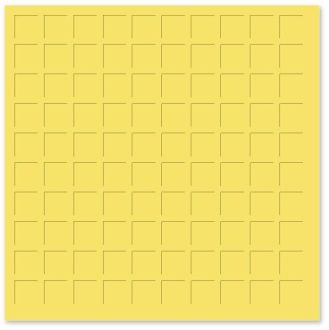 Paper Loft Island Sun Boat Accessory Sheet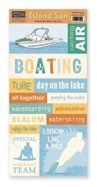 Paper Loft Island Sun Vacation Accessory Sheet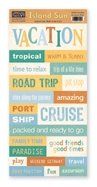 Jolee - Nooldes, beach ball
The water drops, flip flops were things I had in my stash & unfortunately don't know the company.